On Friday, January 8, 2021, during the first Board of Directors Meeting of the year, the Northeast Berks Chamber recognized new Board Members who were approved, as elected, in December.  Starting first 3-year terms are Heather E. Zimmerman, Director of Sales, Hampton Inn & Suites by Hilton, Kutztown; Merra Lee Moffitt, AWMA, CMFC, CFP®, Senior Partner & Wealth Strategist, The Good Life Financial Group; and Ellen Overcast, owner of Main Street Getaways/Dream Vacations, Kutztown.
Heather Zimmerman has served as Director of Sales, Hampton Inn & Suites by Hilton since April 2019.  Zimmerman is a graduate from Kutztown University with a bachelor's degree in English. She is a 30-year hotel industry professional with a background in both sales and operations management.  Zimmerman's work experience includes both full-service and select service properties with Sheraton, IHG, Country Inns & Suites by Radisson, Choice Hotels, and Wyndham.
She is a past board member of the Greater Reading Convention and Visitor's Bureau and past Chairperson of the Hotel, Restaurant, and Institutional Management Advisory Committee at Penn-State Berks Campus. Heather has Certified Hospitality Sales Professional and Certified Lodging Manager distinctions from the American Hotel & Motel Lodging Association.
Merra Lee Moffitt, CERTIFIED FINANCIAL PLANNER™ Professional (CFP®), is a Senior Partner at Good Life Financial Group, Reading. She has been in practice for 18 years.  She loves helping business owners and other families grow their financial independence. Moffitt helps her clients keep work/family balance, while they pursue lifetime financial success. It is part of her financial planning process.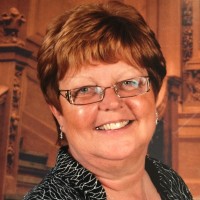 Ellen Overcast is the owner of Main Street Getaways, part of the CruiseOne/DreamVacations family of travel agencies. She worked as a travel agent for an agency in Shillington before transitioning into the hotel industry where she held several positions, the last one as Director of Sales for the Wingate Inn. In 2010, with a love for cruising and her husband's encouragement, she purchased a CruiseOne agency, later rebranding to Dream Vacations.
Overcast was recognized with the Vision and Public Relations Advocacy Awards at the 2020 CruiseOne/Dream Vacations virtual conference. She is an active member of the Northeast Berks Chamber, serving on several committees over the years and will chair the Fundraising Committee in 2021. Overcast is passionate about helping others in her community. She is the incoming 2021 President-Elect for the Kutztown Rotary Club and a board member and local food pantry volunteer for Friend Inc.
Prospective Board Members are surveyed and interviewed every year in fall to fill open Board positions.